Reminder We are asking that all St. Jude Dream Basket Raffle Tickets be returned Monday February 7th please. We would like to say "Thank You" to everyone in participating in supporting the St. Jude Radiothon Fund Raiser. All money raised will be donated during the K95 St. Jude Radiothon on February 9th.

St. Jude Dream Basket Raffle Junction Hill, along with several generous donors, have put together an amazing prize package valued at over $900 that will be raffled off on Feb. 8th!  Tickets are $1 each or 6 for $5.  When students sell tickets they will need to get the buyer's full name, phone number and collect the amount owed for tickets.  Students will turn in their order form and money no later than Feb. 7th and we will place a raffle ticket in the drawing for each ticket sold. Money and forms may be turned into Melba, your child's teacher or Mrs. Jens by Feb 7th.  The order form is attached.  If the  buyer pays by check, please have them make it to Junction Hill School. The class that sells the most will receive a reward for their efforts! Below is a list of the prizes contained in the prize package and the donors. 100% of proceeds will go to St. Jude Children's Research Hospital.   Softside St. Jude Cooler-Wes and Alicia Gunter-$20  60 minute Massage-Shawn Marvin @ Rasor Chiropractic-$65 Rice Bag-Shawn Marvin @ Rasor Chiropractic-$10  $50 Gift Certificate to Rasor Chiropractic-Kelsey Rasor  Personalized Pen and Refill and 12oz curvy Tumbler-Southern Diamond Design-Brooke Johnson-$23 $50 Gift Certificate to Sugar Lily Bakery and Floral $50 Gift Certificate to Fringe Salon $25 Gift Certificate to Taco Alejandros- Kaleb and Erin Shrable 4 Movie Tickets to the Glass Sword Theatre w/ Medium Popcorn and Soda and a Tin Popcorn Bucket-$65.75  Oil Change (Toyota only)-Toyota of West Plains-up to $65 Mary Kay Products: Micellar Water, Timewise Volu-firm Foaming Cleanser, Winter Wishes Shower Gel and Lotion-Shelia Robinson-Mary Kay Consultant- $73  Biolage Shampoo/Conditioner, Wet Brush, Make-up Bag, Scentsy Bar and HEMPZ Products-New Image-Amy Reavis-$65 5 Skating Passes- S & S Skateland- $40 Park Lane Jewelry( Skye Necklace $80 and Cleo Earrings$26)-
www.PlainJaneStyle.com-Sara
Inman-$106  Farm House Decor -SHASAR-Sharon Ortiz-$35  Large Metal American Flag-ETC.-Koshkonong-$60.50 $25 Gift Certificate Blushing Bair Boutique-
www.blushingbair.com
3 Coffee Samplers-Rockwood Coffee Co.-$20 31 Bag and Friends Board Game-Kayla Franks-31 Consultant-$32 Shampoo and Conditioner Set-Haute Iron Salon-Brooke Belt-$30 Various other items donated by Junction Hill Staf Tickets on sale, 1/24 through 2/7         Total Value Over $900  (Additional donations are being brought in daily!)

Due to some areas of remaining ice, low temps and windchill, Junction Hill will be closed tomorrow, January 21st.

Due to slick road conditions and bitter cold, Junction Hill school will be closed tomorrow January 20th.

Due to a forecast of inclement weather, Junction Hill will be dismissing at 2 pm today, January 19th. Thank you.

Greetings families, Please note there is tutoring tomorrow 12/14/21, but there will not be tutoring Thursday 12/16/21. Also, Friday is an early dismissal. Students will be released upon completion of Christmas parties and the arrival of the High School Bus, (12/17/21 Dismissal around 2:45) Thank you, Merry Christmas

Please note, the following tournament location changes. Games will be at Junction Hill Tuesday 12/7, Howell Valley Thursday 12/9, and Richards Friday 12/10. Times have not been changed only locations.

Junction Hill School Christmas Assistance Program 2021 For the last 19 years Junction Hill School has been able to provide food and gifts to families within the district. This has been made possible by our yearly food drive as well as generous donations from individuals within our community. As we approach the upcoming Christmas season, we are looking forward to supporting our students and families again. If you know of a family or your own family could benefit from food and/or gifts during this holiday season, please contact DeAnn Sellers, School Counselor, at 256-4265 or email
dsellers@junctionhill.k12.mo.us
. As in previous years, families applying for Christmas Assistance must be enrolled in the Junction Hill School District and must not be seeking assistance from another organization.

Seasons Greetings! This time of year is a special time for our community and school. Last year, due to Covid, we elected to not host the Christmas program. We are planning to host a Christmas Music program this year for students to perform for friends and family. However, after missing an entire year of choir practice, quarantines, and coordinating around multiple activities, we are pushing back our concert date to January 21, 2022. On January 21, at 6:00 PM, Junction Hill will present a winter concert. Families will be invited and at this point we do not have restrictions on attendance. However, please note that details such as crowd limits, time, or date can change as the day approaches. Our hope is that everyone will have a Merry Christmas and a Happy New Year, and that we will be able to celebrate with each other on January 21, with a much anticipated music concert under the expert guidance of Mr. Larry Dame. Thank you for your patience and cooperation as our students work to prepare for the winter concert. Please check back when we return in January for any changes in circumstances due to inclement weather or other Covid changes. Sincerely, Junction Hill.

Junction Hill Food Drive It's time for the Annual Junction Hill Food Drive! The food drive will begin 11/29 and end on 12/13. We are going to use the point system again this year to inspire some competition. Instead of counting the number of items, we are going to use a point system for the different types of items that are donated. Students are to take the items to their homeroom teacher or it can be dropped off during the student drop off time in the mornings. Food that is brought in or dropped off should be bagged or boxed and labeled with the child's name and class so that points can be awarded. The class with the most points in the elementary and the most in middle school will win cookie decorating parties supplied by PTO. If you have any questions please contact Mrs. Amanda Jens. *Cash Donations-$1=1pt. Please do not send in out of date items as points will not be awarded for those.

We want to remind everyone tomorrow is the Veterans Day Parade. We will be taking all students out to observe and support our Veterans for their service and sacrifice in defending our freedoms. Please dress warm for the weather of mid 50's temperatures and 15 mph winds. We also want to remind everyone that our Veterans Day Assembly to honor and recognize our local Veterans will begin at 2:30 tomorrow Thursday, Nov 11, in the Gym. The public is invited to attend.

Boys and Girls A team basketball season begins tonight at Junction Hill. The first game is at 5:30 (11/4/21) We play Koshkonong. This season, our game times can be found on the Hornets Happening Calendar.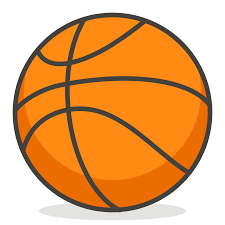 Tomorrow (10/14) is picture re-take day for those that were absent on the original date. In addition we will also be taking Baseball/Softball pictures. Thank you.

Web Page - PTO Fall Carnival Update - the weather has not been friendly to us trying to plan for an outside Fall Carnival. With the forecasted impending weather of rain, winds and cooler temperatures we will be moving the activities inside to the Gym for Friday night, October 15th. Please come out and enjoy the evening of activities and support the 2021 Junction Hill PTO Fall Carnival. Activities begin at 4:30 and we will finish up at 7 pm.

Due to the rain and chances for storms this afternoon, Cross Country Practice has been cancelled for today, October 6th. TOMORROW, we WILL have Cross Country practice from 3:45-5:00pm.--

This is a reminder, there is no tutoring in grades K-4 at Junction Hill today, 10/5/21

ATTENTION: Today's HCAA softball and baseball tournament games are being moved to the West Plains City Fields right beside the football stadium.

The PTO Fall Carnival scheduled for Saturday October 2nd has been postponed due to weather and has been rescheduled for Friday, October 15th from 4:30 pm to 7 pm. This also gives students 2 more weeks to bring in items to their homeroom classes to fill the themed baskets that will be raffled off at the end of the Carnival night of activities. We want to thank everyone for their support in keeping the tradition alive of the Junction Hill Fall Carnival. All money raised through the Fall Carnival and other fundraisers for the PTO are invested back into student activities and classroom activities. The PTO is still in need of volunteers for 30 minute time slots. If you have any questions or you would like to volunteer to help please contact Mrs. Brittney Ronzani of the PTO at
bronzani89@gmail.com

The Fall Carnival for Saturday October 2nd has been postponed due to forecasted rain. We apologize for the inconvenience of postponing and rescheduling the Fall Carnival. Our goal is to have a fun afternoon/evening of events to support the Junction Hill PTO. Thank you to everyone in their support for the PTO and details for the reschedule date will be posted soon.

Looking at the rain-filled forecast, a decision has been made to move the Baseball & Softball Tournament to next week. Monday games will be played at Junction Hill. A-Team Boys & Girls will play at 9:00AM on Monday. B-Team Boys will play at 10:15AM on Monday. B-Team Girls will play on Tuesday at 9:00AM at Richards.