Rural School K-8 High School Fair *APRIL 27. 9 - 10:45 am* for students 5 to 7 pm for parents. At Fairview. Each of the rural schools would like to invite you and your child to a High School Fair hosted at Fairview on April 27th. Students will have the opportunity to visit with representatives from area high schools during the day and learn what each school has to offer. Parents are invited to attend later that evening from 5pm to 7pm to learn more information to help make the best decision for your child. *Reflects Junction Hill time slot.

Reminder: Please send MAP BBQ items with your child tomorrow morning (4/22) if you have not done so already.

Due to rain in the forecast, tomorrow's (4/20) 7th & 8th grade conference track meet will be moved to Friday (4/22). The 5th-6th conference track meet on Thursday (4/21) remains as scheduled.

It is a busy week at Junction Hill! Our 5th- 8th dance is Friday the 22nd. The dance will be from 6 to 8 pm. Cost for entry is $3.

The Junction Hill Spring concert is Monday the 25th starting at 6 pm. That night, Beta students will be having a bake sale fundraiser.

Mrs. Kimbrough's 1st grade class welcomed 5 new students to school this week. At first they didn't say much but eventually they came out of their shells.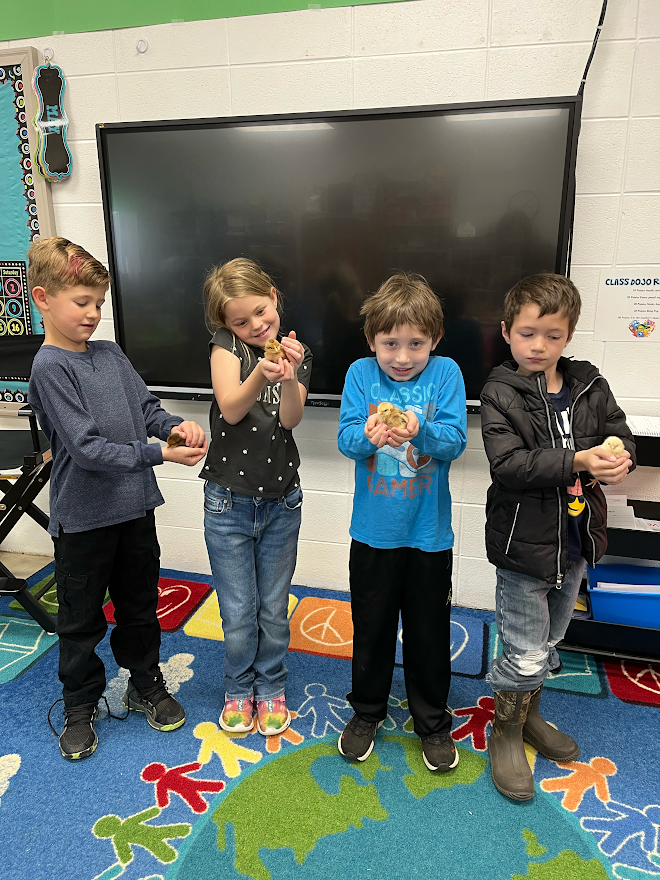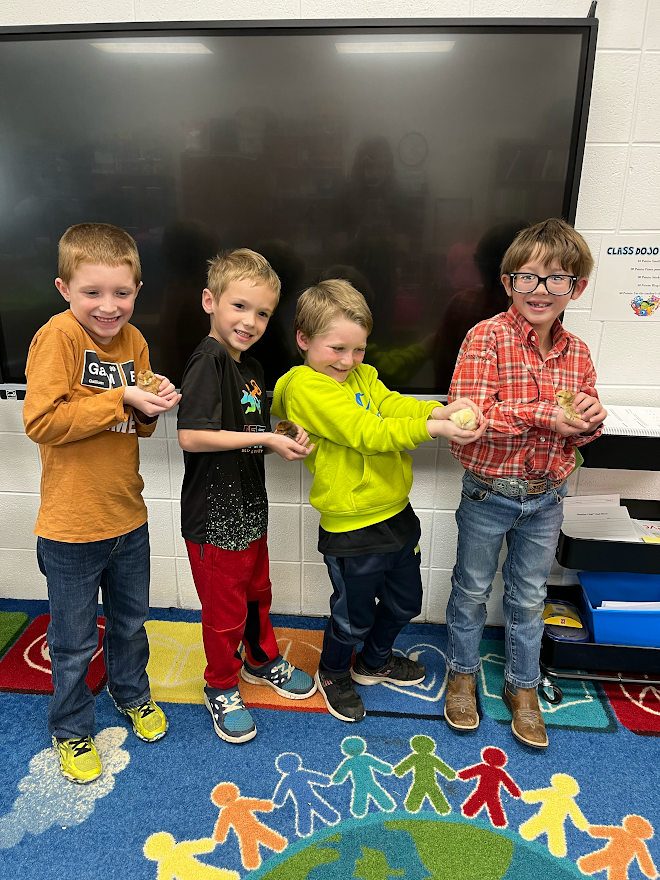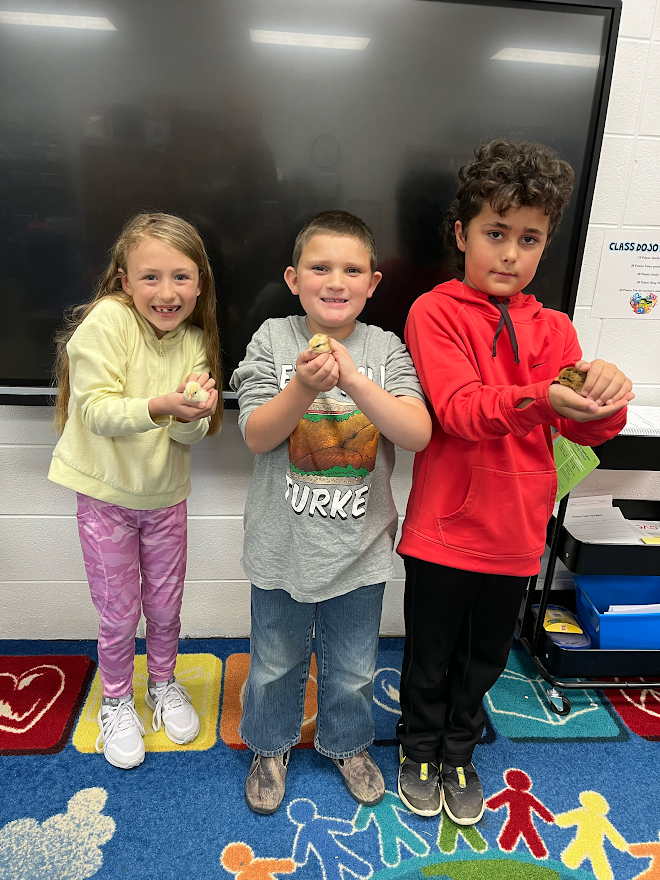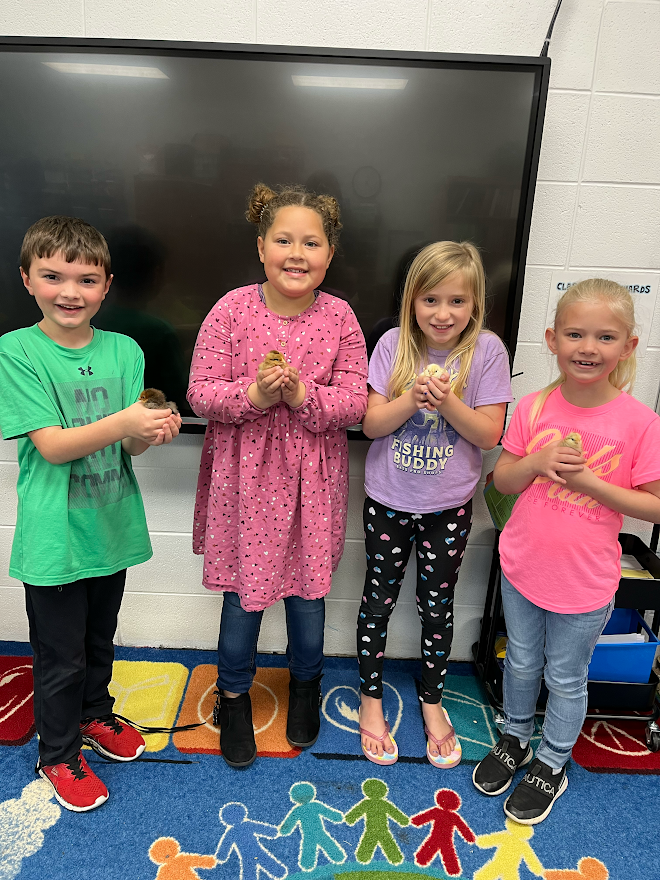 Attention parents of Junction Hill 8th Graders. Order forms for the 8th grade class t-shirt need to be returned tomorrow. Payment for the shirt can be turned in by April 27th.

Junction Hill Yearbooks After many years the free Junction Hill Yearbook is no longer available due to significant increases in cost of production. In order to obtain a copy of the yearbook there will be a $10 charge to cover the cost of the yearbook. We will be taking orders and payment until May 6th for the yearbooks to be able to place our order for them to receive shipment in time for August when school resumes.

Students were excited to watch as several students were selected to play Family Feud against the teachers today to help prepare for next week's MAP testing. Coach Harrill makes a great game show host! The students won easily.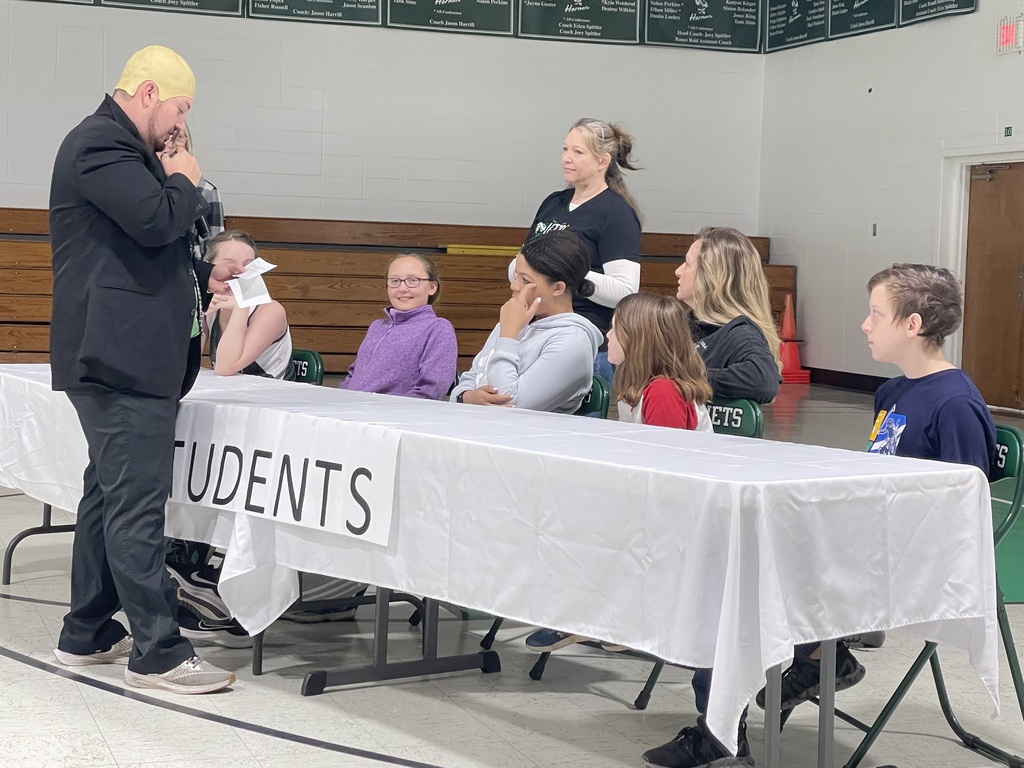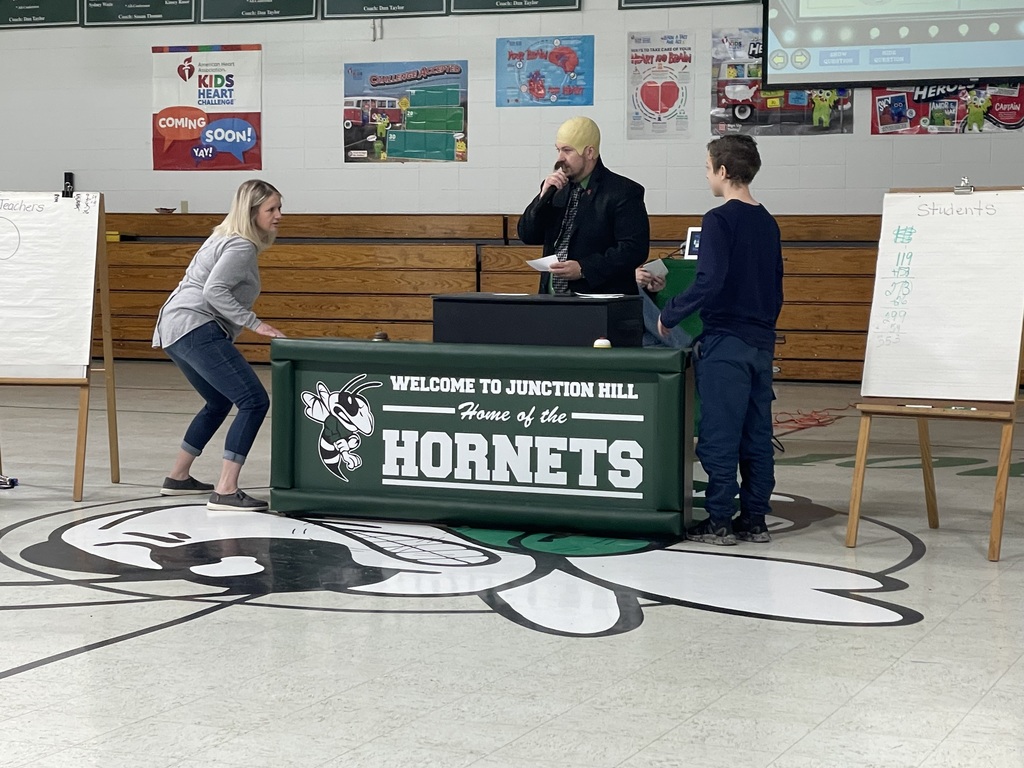 This is a reminder for grades K-4: There will be no tutoring on Tuesday, March 29th at Junction Hill Elementary. There will be tutoring in grade s 5-8 as usual.

It's that time of year again when our students will participate in the Missouri Assessment Program (MAP) for grades 3rd through 8th . The TerraNova will be given to students in Kindergarten through 2nd grade. Testing will take place April 4-19. The students and teachers have worked hard to prepare for the tests. At this time we are asking you to help us by further preparing your child for testing. Here are some reminders: · Please make sure that your child has the proper amount of sleep each night so they are rested and ready for the test the following morning. · Attendance is very important. Testing will begin each day around 8:10 and will end around noon. Please make sure that your child is at school on time each day. Also, if at all possible, do not schedule appointments until after noon each day. · Proper nutrition is important as well and I would like to remind you that breakfast is served each morning beginning at 7:45 and is free to all students.

This is a reminder for Junction Hill families. Spring Pictures and sports pictures are tomorrow. Thank you.

Attention Parents: Junction Hill will be sending report cards home today with the students. Please note, for those who were unable to attend scheduled parent teacher conferences, report cards will be delivered by mail in the upcoming days.

Important Graduation information: 8th grade graduation Caps and Gowns are in! The cost is $30.00. Also, pictures for a graduation slide show are being collected. If you have any questions concerning either, please contact Mrs. Blankenship.

Attention Junction Hill: Reminder. Parent Teacher Conferences are Tuesday 3/8 and Thursday 3/10. Conferences are by appointment as needed. Report cards will be mailed out to families next week. There is no tutoring this week.

Preschool Screening announcement Junction Hill School will be hosting Preschool and Kindergarten screenings Tuesday March 22, 2022. To be eligible for preschool, students must be 4 years old prior to August 1, 2022. To be eligible for kindergarten, children must be 5 before August 1, 2022. A parent or legal guardian must accompany each child on the day of the screening and will need to bring the child's birth certificate, immunization records, and proof of residency. All children must reside in Junction Hill School district. The screening should take approximately one hour to complete. To schedule an appointment please call the school at 417-256-4265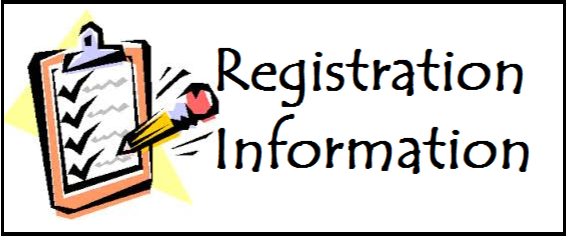 Due to freezing rain school will be canceled Thursday Feb 24.

School will be cancelled Feb 23, 2022 due to inclement weather forecasted for the early morning and mid afternoon.

This is an early reminder that next week, February 23rd, will be Spring Pictures at Junction Hill. Forms will be going home this week!

Reminder We are asking that all St. Jude Dream Basket Raffle Tickets be returned Monday February 7th please. We would like to say "Thank You" to everyone in participating in supporting the St. Jude Radiothon Fund Raiser. All money raised will be donated during the K95 St. Jude Radiothon on February 9th.