Summer School Invitation and information form.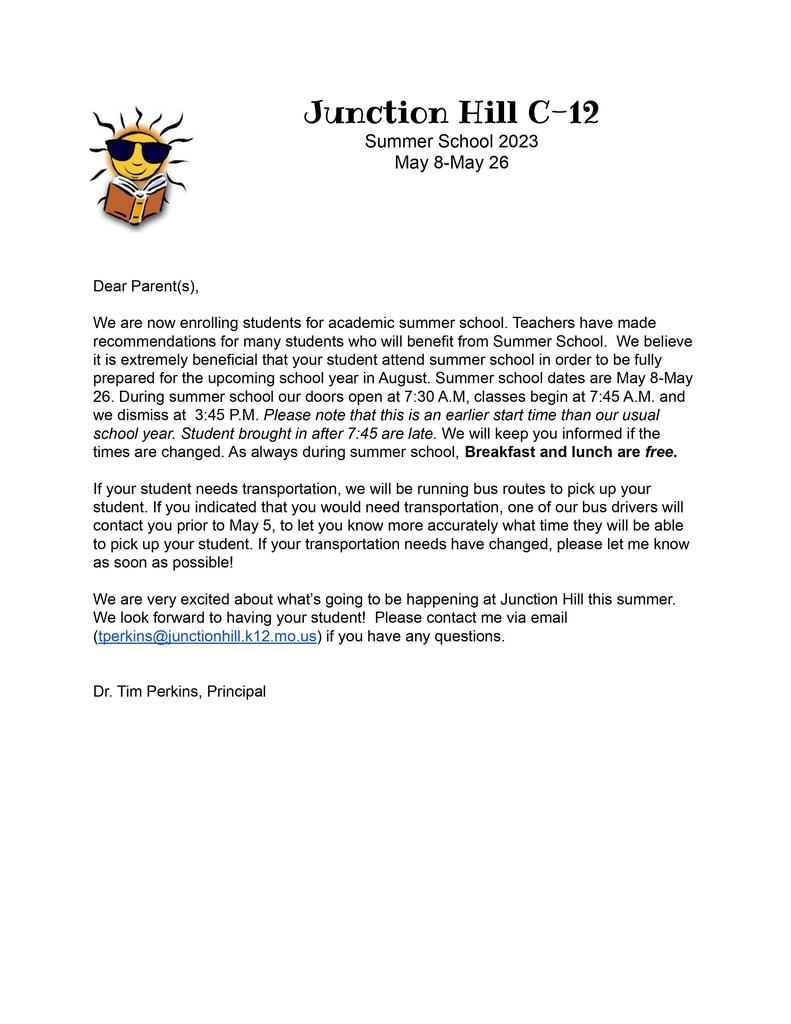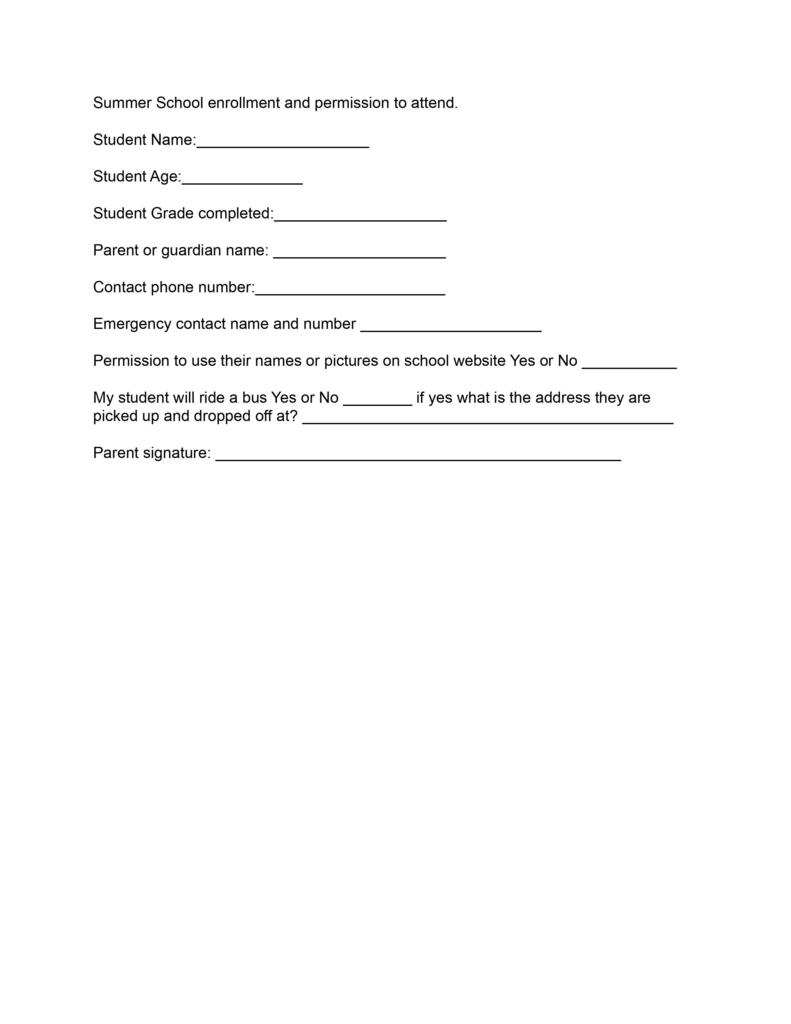 Junction Hill Honor Choir students had a great time Saturday February 25th during their SCMMEA Honor Choir concert at Southwest Baptist University. Way to go Alex Creech, Katelyn Wheeler, Dylan Wade, Jaksyn Davis, and Jacob Brotherton.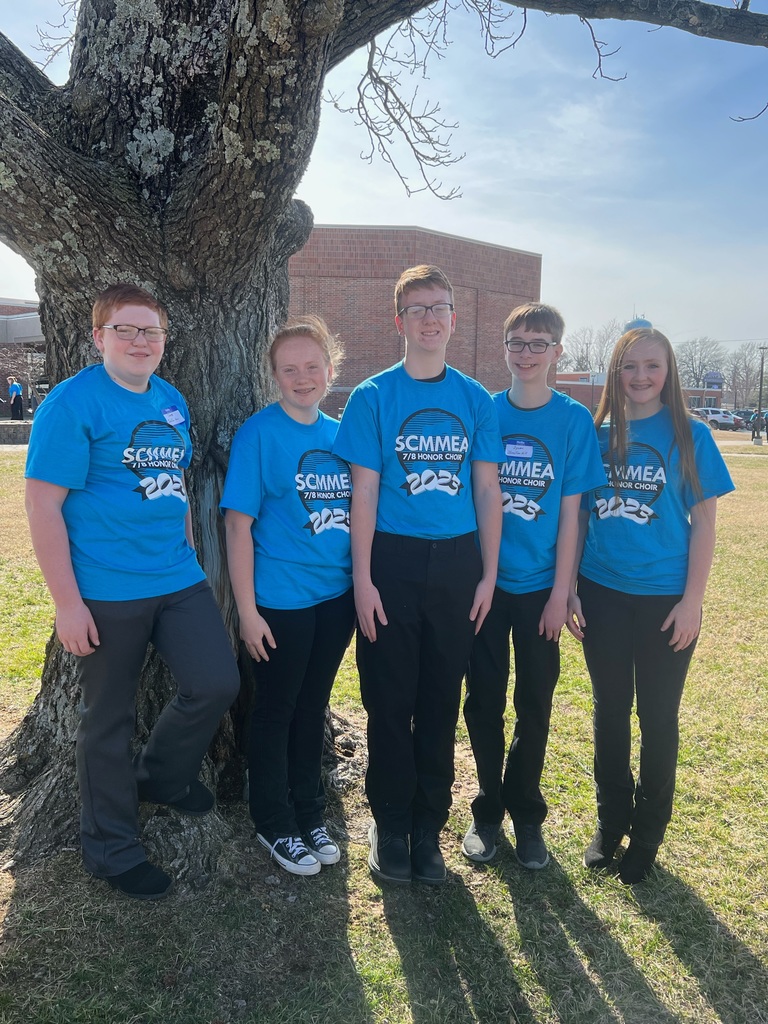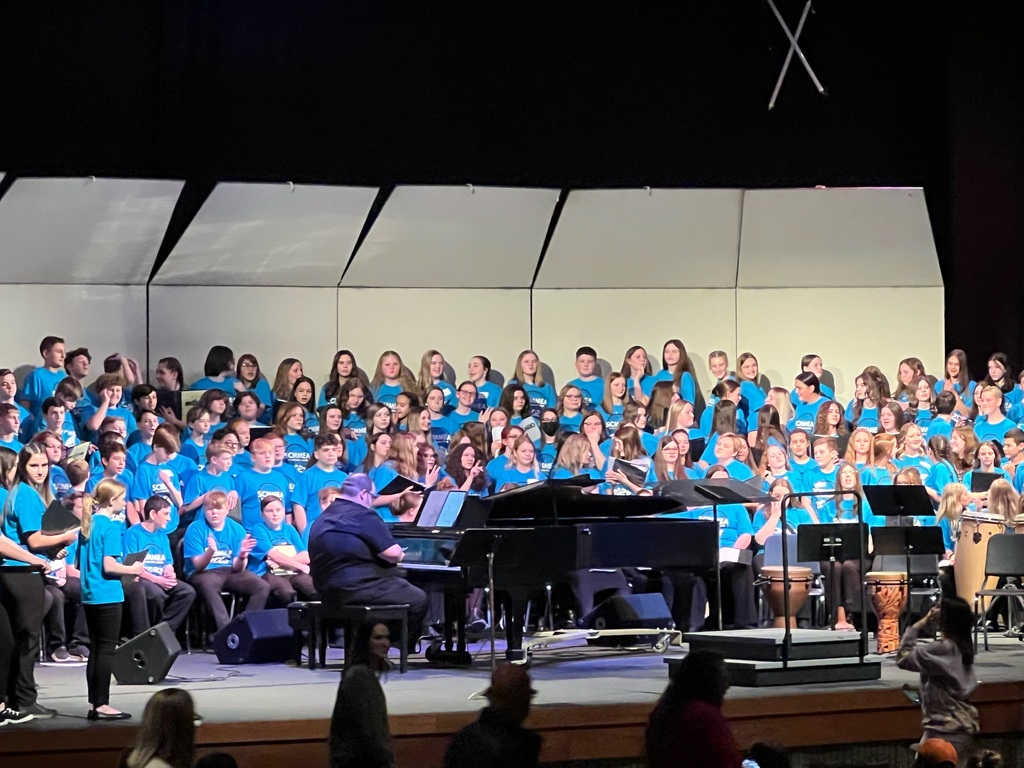 "We have NO Lead" 160.077 RSMo Get the lead out of school drinking water act Important excerpts from the law "Beginning in the 2023-24 school year and for each subsequent school year, each school shall provide drinking water with a lead concentration level below five parts per billion in sufficient amounts to meet the drinking water needs of all students and staff as provided in this section. On or before January 1, 2024, each school shall: Before August 1, 2024, or the first day on which students will be present in the building, whichever is later, and annually thereafter, each school shall conduct testing for lead by first-draw and follow-up flush samples of a random sampling of at least twenty-five percent of remediated drinking water outlets until all remediated sources have been tested as recommended by the 2018 version of the United States Environmental Protection Agency's Training, Testing, and Taking Action program. The testing shall be conducted and the results analyzed for both types of tests by an entity or entities approved by the department. Conduct an inventory of all drinking water outlets and all outlets that are used for dispensing water for cooking or for cleaning cooking and eating utensils in each of the school's buildings; A school that tests and does not find a drinking water source with a lead concentration above the acceptable level as described in subsection 3 of this section shall be required to test only every five years." The Junction Hill School proactively acted ahead of the requirements of the "Get the lead out" law and tested the water sources for the Junction Hill School this January. We are happy to report that ALL of our sources of drinking water and food preparation water came in under the 5 parts per BILLION threshold. This is the most stringent requirement that has been set to meet and we have met this requirement. Junction Hill School will be required to test again by January of 2028. If anyone has any questions please feel free to contact the school at 417-256-4265. John R. Dern Junction Hill C-12 School Superintendent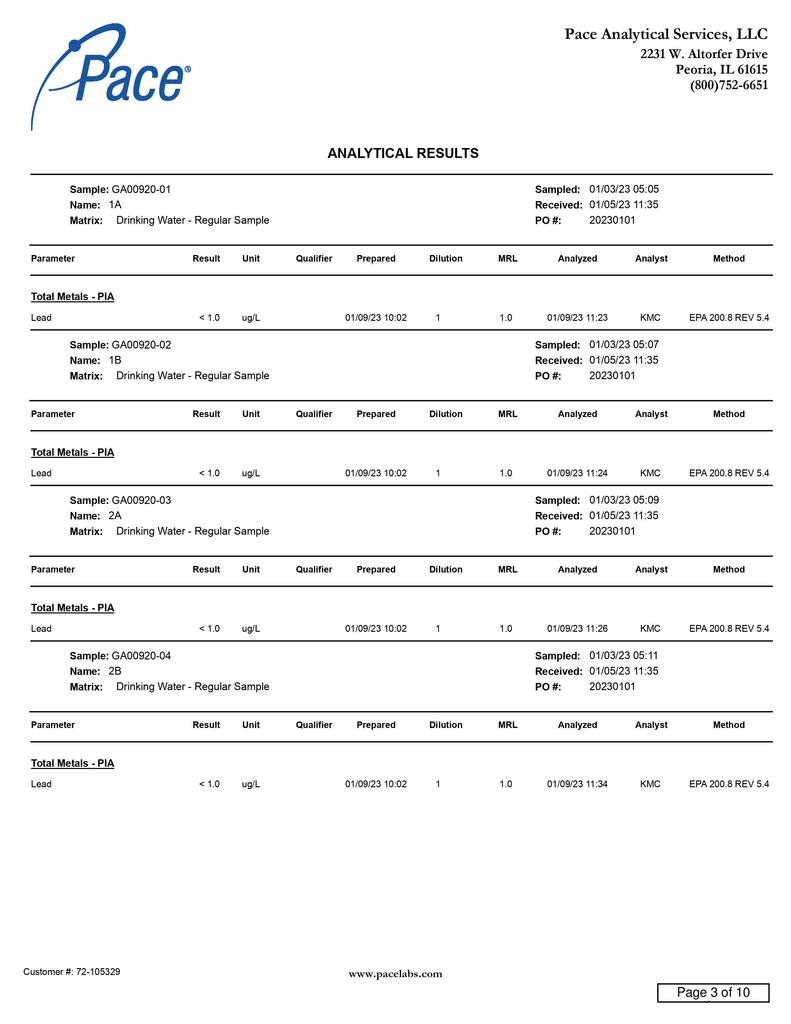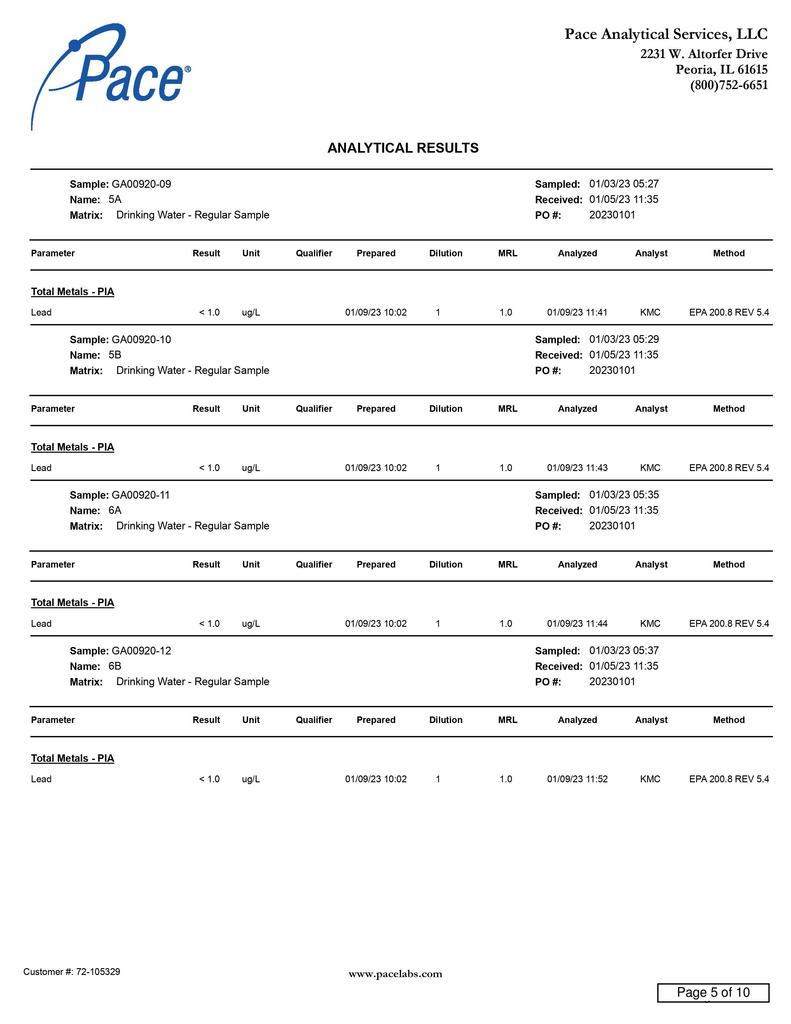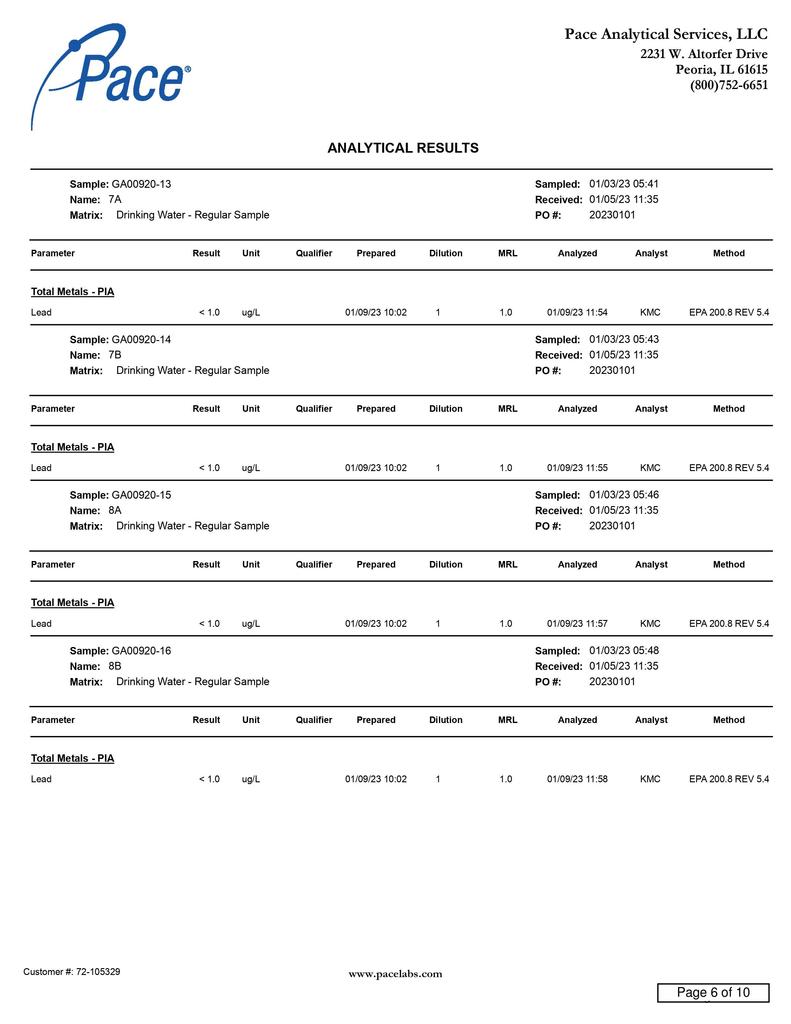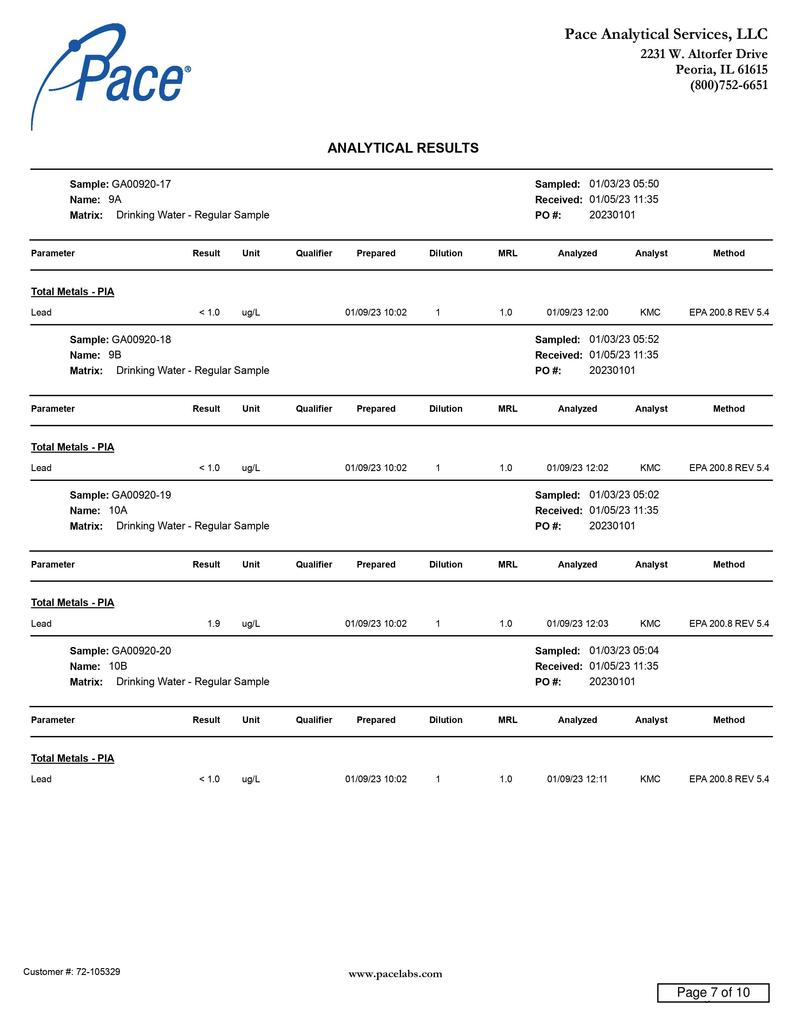 On the afternoon of February 14th, Junction Hill students had a great time at their Valentines day parties. Mrs. Jens' 4th grade class is pictured below with their valentines boxes.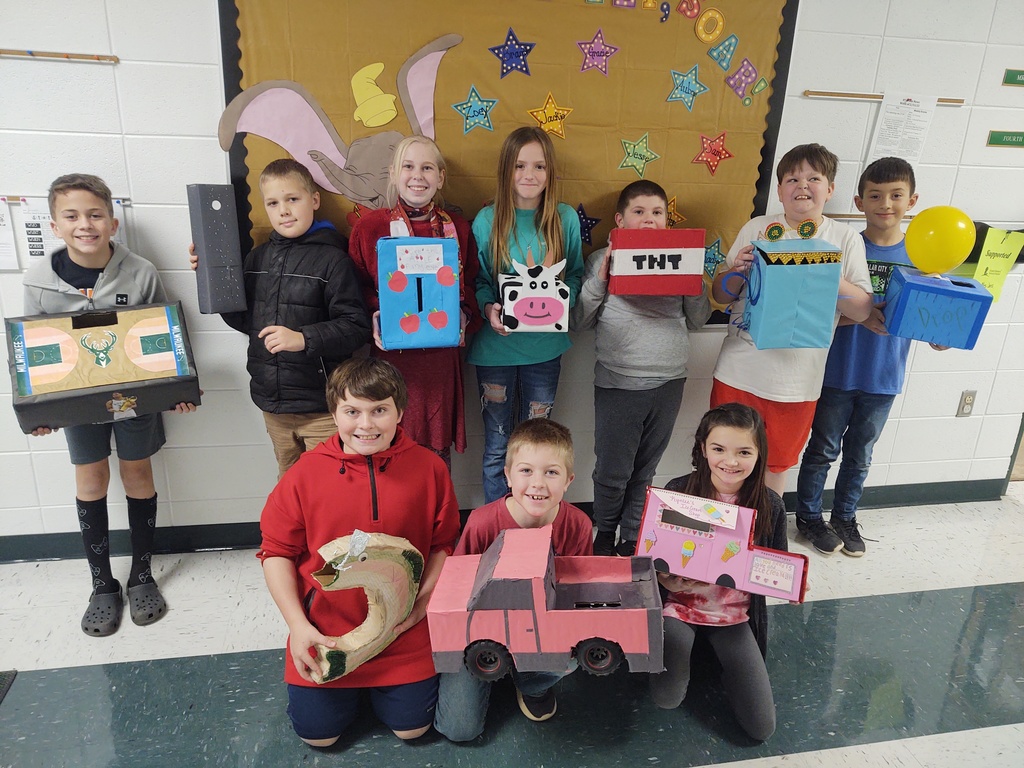 Reminder: No tutoring today, February 14th at Junction Hill.

Our third and final St. Jude's basket winner was the Green Family! Thank you Hornets for all of your donations! We raised a total of over $4000 for St Jude's this year!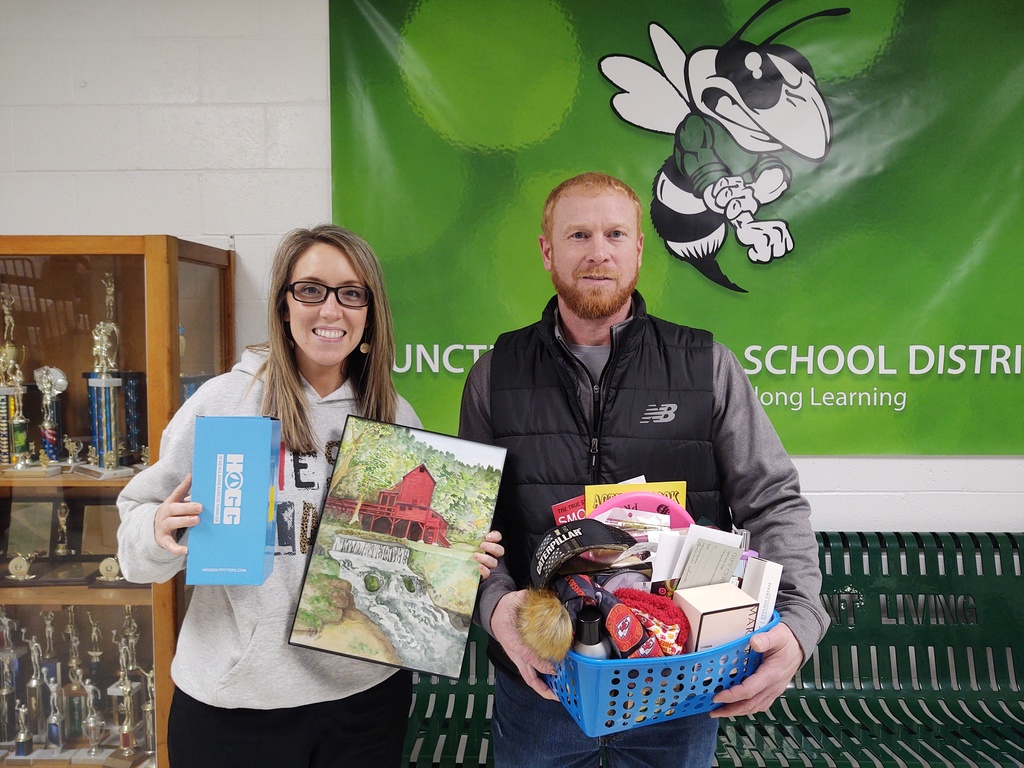 Hornets of the Month of February! Way to go McKenna, Cooper, Mason, Lawson, Malia, Ethan, Gracelynn, Bailee, and Ben. Not pictured (Cynch, Kynlee, and Levi)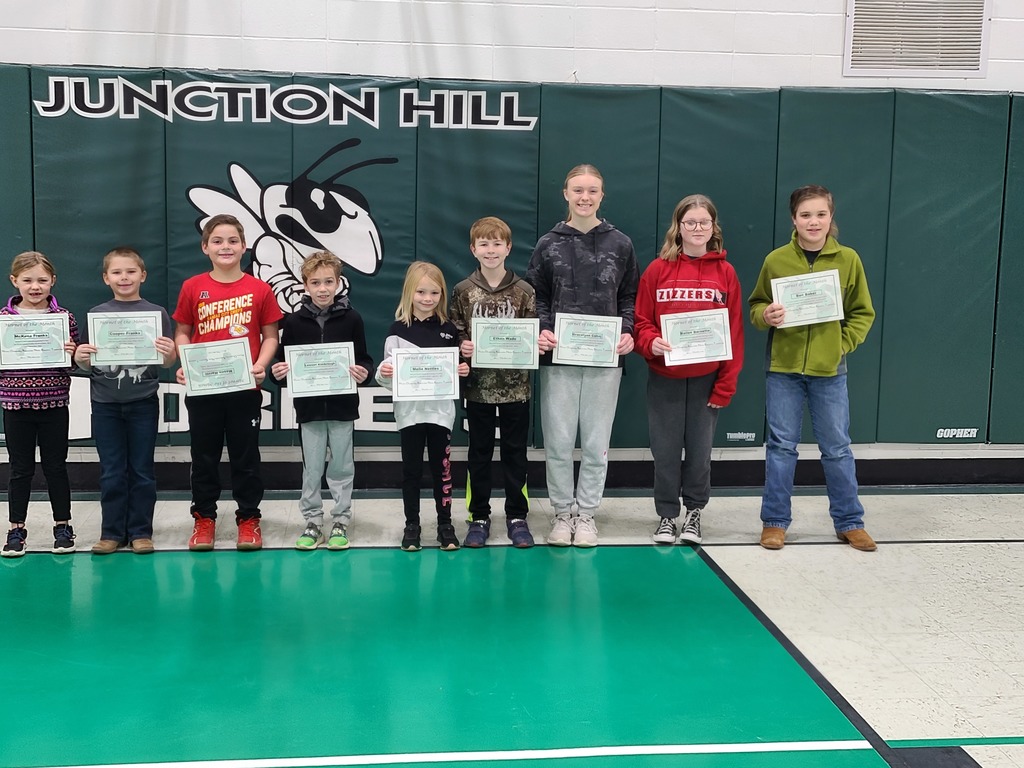 Our St. Jude's raffle was a great success this year raising $2552.00. The winners were Brenda Lambe, Kayla Franks, and Jeff Green!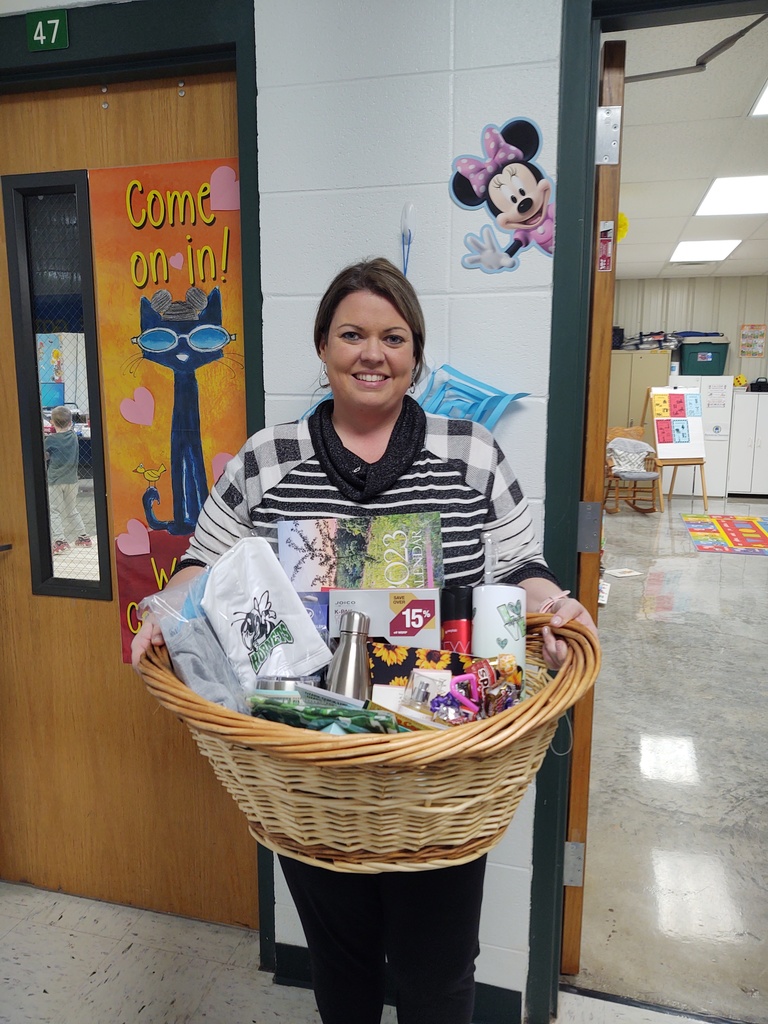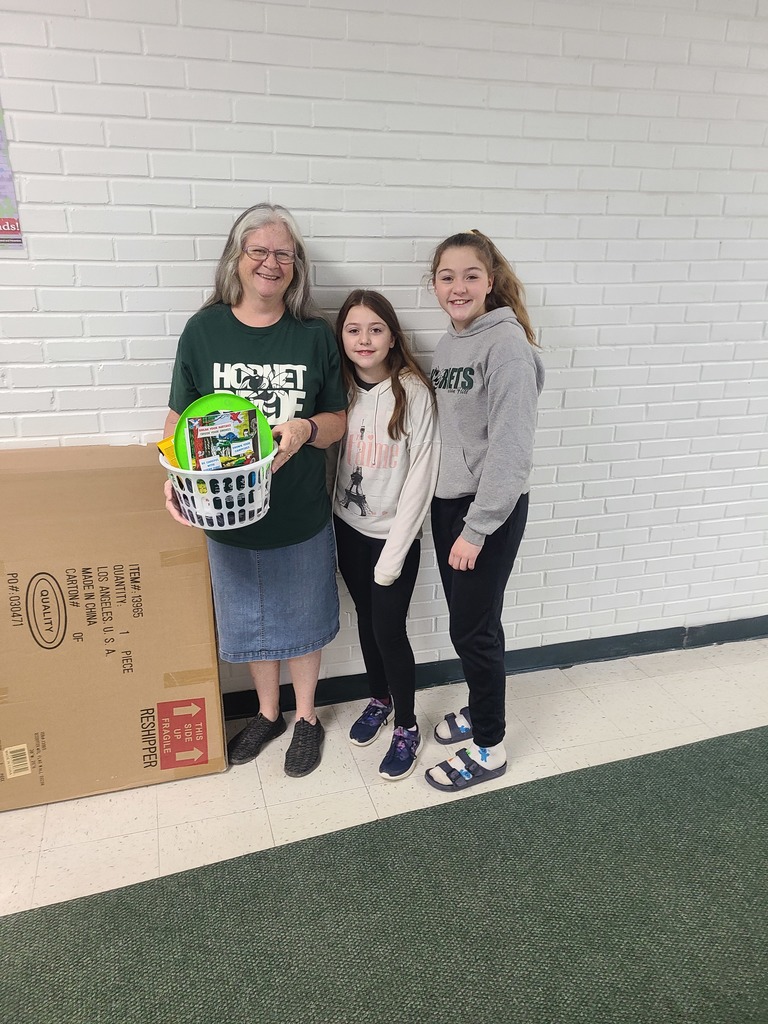 All St. Jude raffle ticket forms and money are due Monday February, 6. The elementary students will also be able to purchase snacks and drinks for $1 Monday and Tuesday. Thank You to everyone for participating in support St. Jude.

Due to inclement weather, we have extended the St. Jude's raffle ticket sales until Monday Feb 6. Please turn in all forms and money by Monday the 6th.

Good Morning Hornets, We are currently monitoring the potential for winter weather this evening. In an abundance of caution we are cancelling tutoring tonight. In addition our Pee Wee games and volleyball practice are cancelled for tonight, 1/24/23. We will continue to watch the forecast as things move along. It would be a good idea to have a back up plan in the event of an inclement weather dismissal. Thank you.

St. Jude Dream Basket Raffle Junction Hill is excited to announce that with the help of several generous donors, we have created three amazing prize packages valued at over $600 each. The baskets will be raffled off on Feb. 8th! Tickets are $1 each or 6 for $5. Each person can only win one basket. When students sell tickets, they will need to get the buyer's full name, phone number, and collect the amount owed for tickets. Students will turn in their order form and money no later than Feb. 3rd. We will place a raffle ticket in the drawing for each ticket sold. Money and forms may be turned into Melba, your child's teacher, or Mrs. Jens by Feb 3rd. The order form is attached. If the buyer pays by check, please have them make it to Junction Hill School. The class in the elementary and the middle school that sells the most will receive a reward for their efforts! The top two elementary sellers and the top two middle school sellers will have pizza delivered to them for lunch. Below is a list of the prizes that will be split into the three $600 prize packages and the donors. 100% of proceeds will go to St. Jude Children's Research Hospital. • 60 minute Massage and Rice Bag-Shawn Marvin @ Rasor Chiropractic- $82 • $40 Gift Certificate to Rasor Chiropractic-Kelsey Rasor • Candleberry Wax Warmer, Melt and Room Spray-Circle C&K-$38 • Designer Pen, Mouse Pad and Acrylic Tumbler-Southern Diamond DesignBrooke Johnson-$34 • Chiefs Beanie ($18), JHill Sherpa Wrap ($12), KC Wolf Sherpa Wrap ($12), 2 JHill Bows ($14)-KC MO Bow-Chelse Johnson- $56 • $40 Gift Certificate-Junction Hill S-Mart • $20 Gift Certificate to Sugar Lily Bakery and Floral • $20 Gift Certificate to Fringe Salon, Joico Defy Damage Shampoo and Conditioner ($30), Candle ($5), Pravana Toning Conditioner ($20), Fatboy Styling Cream ($21), LIKEWOAH Earrings ($22)-Fringe Salon-Audrianna Kintner-Smith-$118 • 4 Movie Tickets to the Glass Sword Theatre -$48 • 2 Oil Changes (Toyota only)-Toyota of West Plains-up to $65-$130 value • Joico K-Pak Shampoo/Conditioner, Wet Brush, Sexy Hair Hairspray, HEMPZ Sanitizer-New Image-Amy Reavis-$110 • Park Lane Jewelry( Bracelet $182 and Earrings$22)-
www.PlainJaneStyle.com-Sara
Inman-$204 • Mary Kay Products: Microdermabrasion Set $55, 1 Botanical Effects Cleanser and Hydrate $36, 1 City Scape Dry Oil Mist and Satin Hands Sanitizer $26 -Sheila Robison-Mary Kay Consultant- $117 • 3 Yeti Tumblers ($32.50 each)-Hirsch Farm and Feed Supply-$97.50 • Junction Hill Gear- 17 oz Stainless Steel Bottle, 20 oz Double Insulated Tumbler, T-Shirt, Socks, Beanie, Key Chain-Be Still Designs-Leona Somoza-$100 • 5 VIP Wash Coupons-Ozark Quick Lube and Wash-$50 • 11 Small DQ Blizzard Certificates-($3.69 each)-West Plains Dairy Queen- $40.59 • $50 Gift Certificate-Rena the Laser Lady • Bath and Body Works Lotion and Spray-AJ's Moving-Amanda Jens-$28 • 1 Free Haircut-Katie at Elite Image-$15 • Artwork by Katie Cahoj-$50 • $40 Steak 'n Shake Gift Card • $25 Ozark Cafe Gift Certificate • 2 Large 1-Topping Pizzas from Little Caesars-$13.98 • 3 Large 1-Topping Pizzas ($8 each)-Pizza Shack-$24 • Soda and Candy Bouquet-Posey Patch-$15.95 • 3 Free Small Cones ($3 each)-Spring Dipper West Plains-$9 • 8 Route 44 Drinks ($2.79 each)-Sonic West Plains • Bluetooth Speaker-$14.79, Ladies Hat-$11.49, Camo Hat-$11.49, Long Sleeve T-Shirt-$21.99, T-Shirt-$10.49- Caterpillar-$70.25 • Large Metal American Flag-ETC.-Koshkonong-$63.50 • Hair Products-Haute Iron Salon-Brooke Belt • Skateland Passes-S&S Skateland • Gift Certificate to Snider's Family Restaurant and BBQ • Smokey Bear Items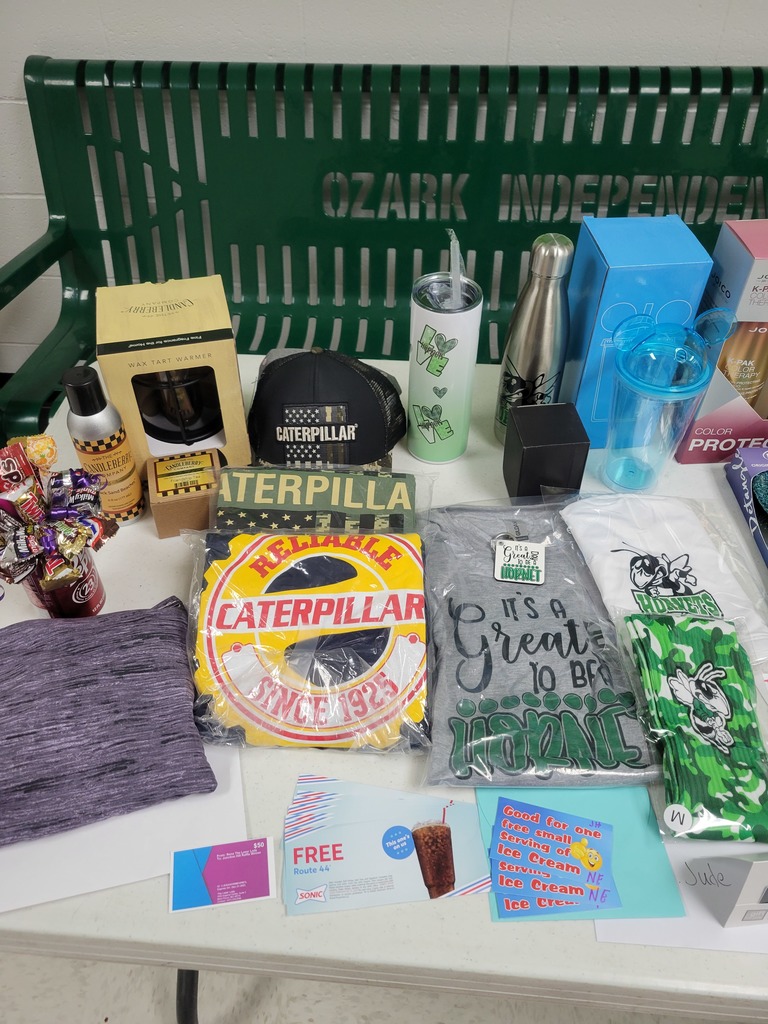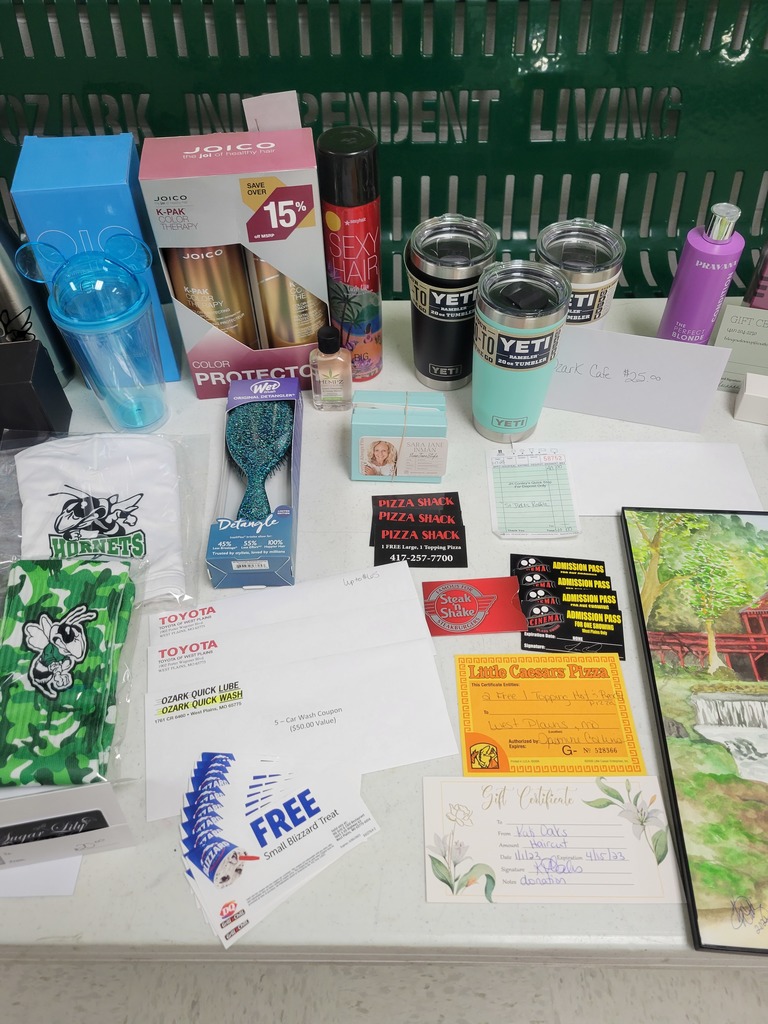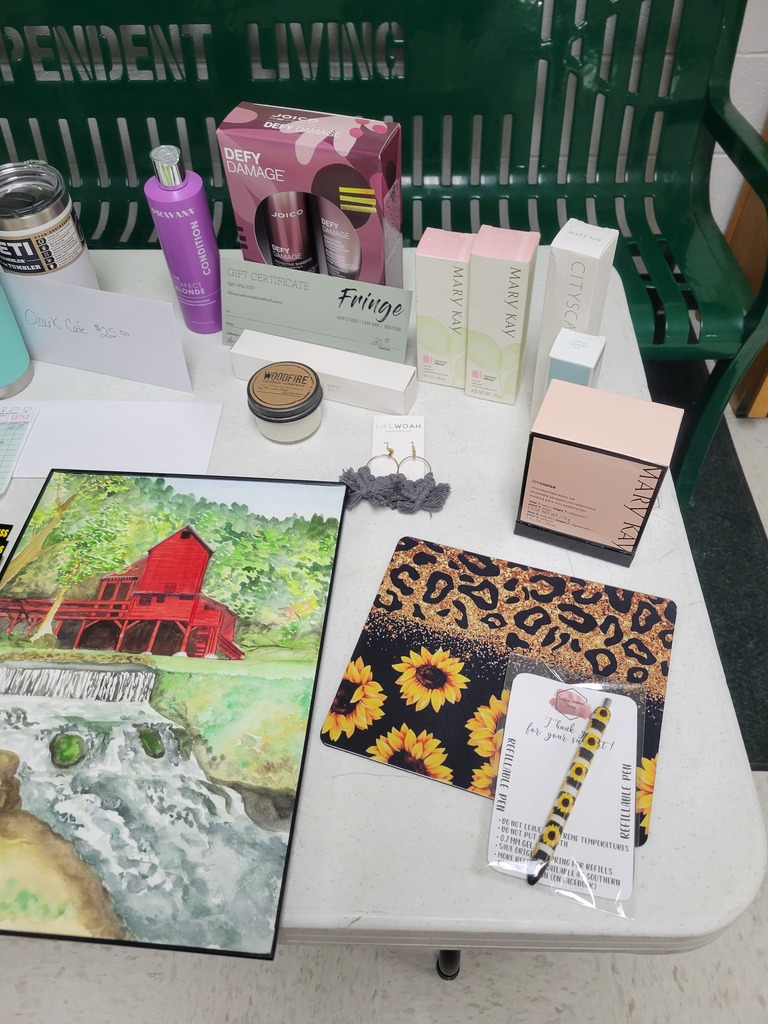 Junction Hill School will be hosting preschool and new kindergartener screenings Friday, February 17th, for the 2023/24 school year. To be eligible for preschool, students must be 4 years old prior to August 1, 2023. To be eligible for kindergarten, children must be 5 before August 1, 2023. A parent or legal guardian must accompany each child on the day of the screening and will need to bring the child's birth certificate, immunization records, and proof of residency. All children must reside in the Junction Hill School District. The screening should take approximately one hour to complete. To schedule an appointment please call the school at 417-256-4265. In case of inclement weather, screenings will be cancelled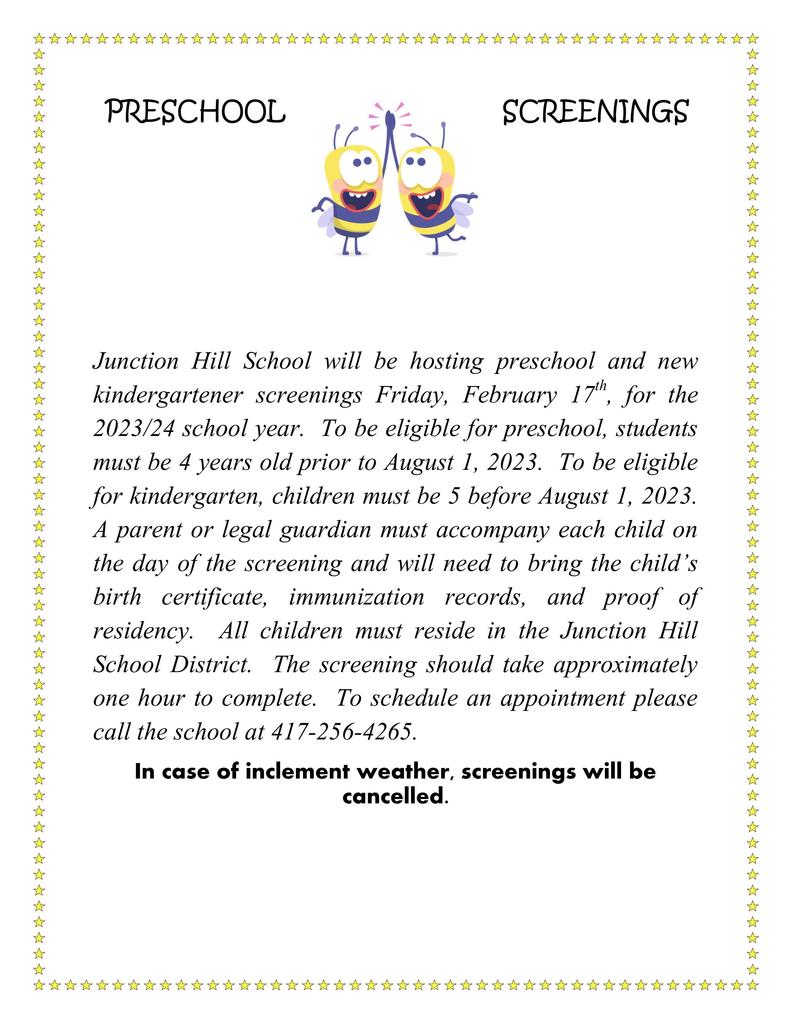 2nd Quarter report cards will be sent home with Junction Hill Students today 1/6/23.

The Junction Hill 2022-2023 school year's second semester is off to a good start! A few things for parents to keep in mind are: pee wee basketball is starting up, weekly tutoring has resumed, volleyball open gym/practice will begin 1/5, and there will be no school on 1/13 and 1/16.

From all of us at Junction Hill, Thank you Junction Hill PTO for the Hornet Pride shirts that were provided for all students and staff! Thank you!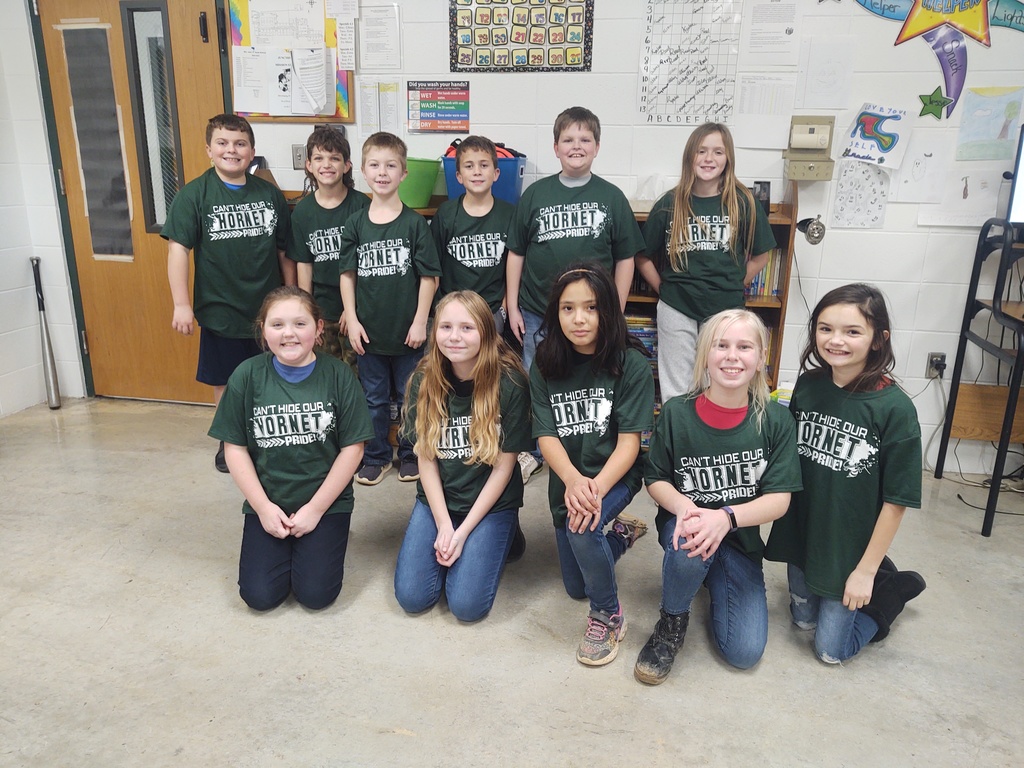 Attention Junction Hill Parents: There will be no tutoring Next Week (12/12-12/16) There is still tutoring today (12/8/22)

HORNETS OF THE MONTH OF DECEMBER Here are our winners for Hornet of the Month of December. These students worked hard and had great attitudes in their classes.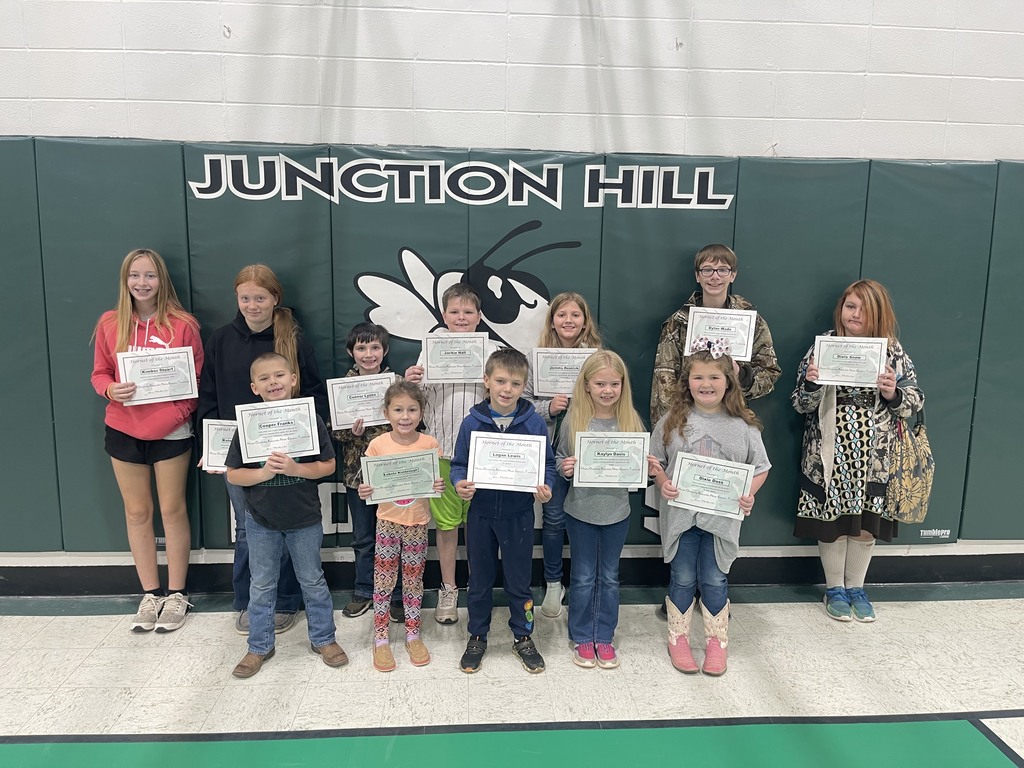 The 2022 Junction Hill Christmas program will be Monday evening, December 12th at 6:00. Doors will open at 5:15 and students need to meet in their homerooms by 5:30. Thank you!

Mrs. Wade and Mrs. Gatewood's 1st grade classes have been working to learn a readers theater about the first Thanksgiving. Today they shared their play with the other elementary classes. There are some good readers in the First Grade!