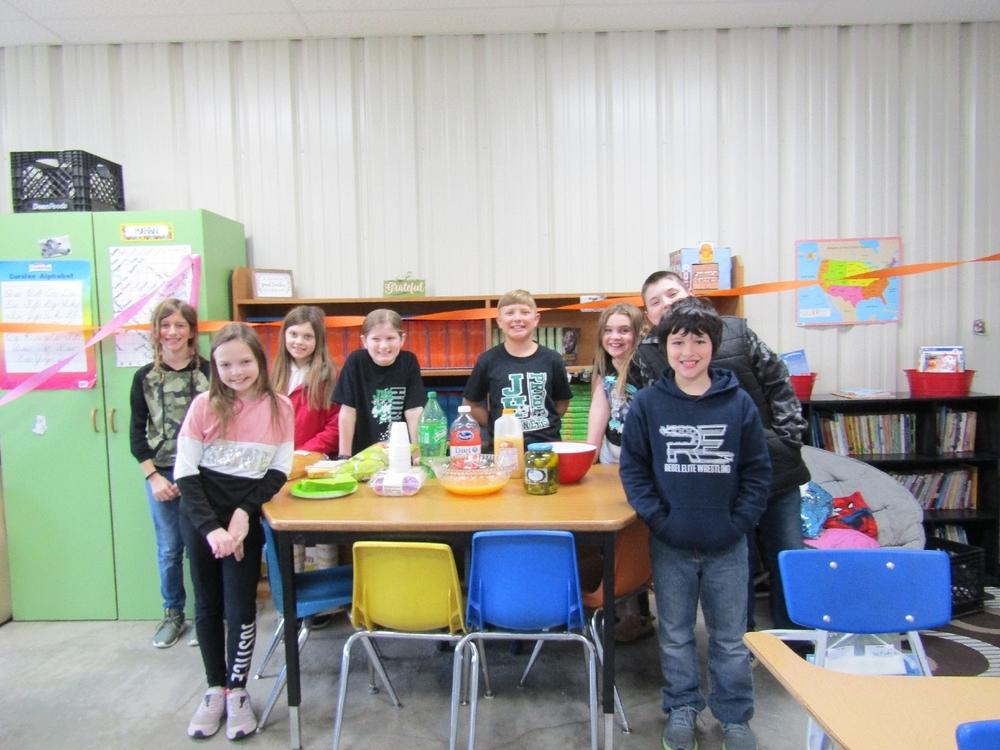 4th Grade reading party!
Mahan
Thursday, January 28, 2021
"Because of Winn-Dixie" 4th grade after school reading party!
We read the book and now we're celebrating by watching the movie. We're having some of the same foods as Opal and her friends at their party. We had egg salad sandwiches, pickles, Dump Punch, and Litamus Lozenges. The kids really enjoyed themselves and we can't wait to start our next book. "Maniac Magee".