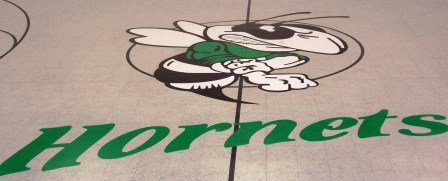 PACK THE STANDS
Lee Johnson
Thursday, November 02, 2017
Friday night, November 3rd come join us as we kickoff the basketball season and "pack the Stands"!!! Come out and watch your favorite coaches and teachers play our a-team! Once again this year, the SPIRIT STICK will be RETURNING!!! Whichever class has the highest attendance at the gym for the EVENING GAMES that class will be awarded the SPIRIT STICK TO TOTE AROUND TO EVERY MORNING MEETING! Also, there will be a poster contest & the winning class from K-4 and 5-8 will be announced and receive aN ICE CREAM SUNDAE & MOVIE PARTY!!!! The following will also be taking place:
***half-court shot for Money AT EVERY HALFTIME
***Announcement of Poster Contest Winners (Theme Is beat the glenwood mustangs)
***FACE painting
***FREE*** ADMISSION FOR EVERYONE!
5:30 PM B-TEAM BOYS VS B-TEAM boys
6:00 pm b-team girls game
6:30 PM A-TEAM GIRLS VS PARENTS, FACULTY, & ALUMNI
7:15 PM A-TEAM BOYS VS PARENTS, FACULTY, & ALUMNI