News
March 25, 2020 March 23, 2020
Teacher classroom groups Mrs. Tombley https://www.facebook.com/groups/662782167807288/ Mrs. Jens, Mrs. Sellers, Mrs. Mahan https://www.facebook.com/groups/704174333694737/?ref=share Mrs....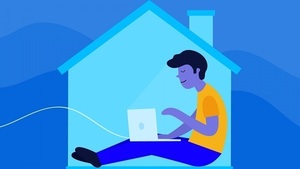 Working from home, how do I set myself up for success? The following suggestions can help you in setting up for success while working from home: ● Set up your workspace ○ Establishing a defined workspace can help you separate work and home ○ Consider the position of your...
SEE ALL NEWS
LIVE FEED

Lee Johnson
about 11 hours ago
Junction Hill C-12 school is extending the date of school closure through April 30th.  This will coincide with the extension of the stay at home order for the City of West Plains.

If students would like to check out library books during this time please email me (ssmith@junctionhill.k12.mo.us) a list of titles or interests and I will have them checked out to the student and available in the food pick up line for them. Do not worry about how many they already have checked out. I am waiving the two per student right now. We will sort out all of that when school resumes. All of the teachers want the students to keep reading during this time.😀📘📕📚

Junction Hill School is closed through April 3rd in cooperation with Howell County Health Department in response to the Covid 19 virus. 

Lee Johnson
about 1 month ago
The Rural School Choir Tour scheduled for Tuesday March 3rd has been cancelled due to significant flu and illness in all of the Rural Schools. We apologize for any inconvenience though all of us are experiencing many students absent with the flu virus.
SEE ALL posts