News
On Saturday August 3rd, 2019 Junction Hill C-12 School will be hosting our 4th Annual Backpack To School Program from 11 am to 2 pm in the school gym. This program is for all students who are enrolled to attend Junction Hill School for the 2019-2020 school year. Students attending will receive...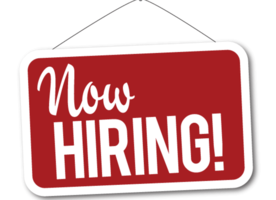 Junction Hill C-12 School District is seeking applicants for the 2019-2020 school year who are certified in Math Grades 5-9. Applicants should possess a valid teaching certificate with proper certification or be able to pass proper certification tests. Applications will need to include a cover...
SEE ALL NEWS
LIVE FEED

Summer School Bus Pick up and drop off times are as follows: EE pick up is at 6:55 AM and drop off is at 3:40 PM Peace Valley pick up is at 7:10 AM and drop off is at 3:50 PM White Church pick up is at 7:20 AM and drop off is at 4:00 PM

Due to incoming inclement weather of freezing precipitation to be here this afternoon, we will be dismissing early at 1:30 today. All after-school activities, tutoring, chess practice, and pee-wee ballgames are cancelled for today. Again, Due to predicted freezing precipitation during afternoon dismissal hours, school is being dismissed at 1:30.

Given the current forecast for the weather Tuesday February 19th there is a good possibility for early dismissal due to inclement weather coming in after noon. In this event all extra curricular activities will be canceled as well. This will be a good time to review early dismissal plans to pick up your child.

REMINDER: PTO Chili Supper and Cheerleader Quarter Auction for St. Jude will be Saturday Feb 9th at 5 pm. All proceeds will be donated to the St. Jude Radio-thon. Raffles for 1 of 4, 50lbs boxes of ground beef and several classroom baskets will be up for auction. Several vendors with popular items for auction from Tupperware, Magnetables, Gerties Gifts, Pink Zebra, Norwex, and Color Street.
SEE ALL posts